August 18, 2018
Just outside of London is one of my most favourite places to visit – Stratford, Ontario. Not only is it a beautiful city with a quaint downtown and wonderful arts scene but it also has a gorgeous waterfront area along Lakeside Drive where you can view swans and other wildlife.
I parked by car in a parking lot by the waterfront and made my way down to the walkway where I spotted lots of ducks and Canada Geese. It wasn't until I reached the point in the path close to the Stratford Festival Theatre where I finally spotted my first Mute Swan.
One particular Mute Swan kept flaring its wings and gliding slowly in the water which made for a beautiful photo of this graceful bird. Another Mute Swan appeared to be very curious of me and my camera and decided to swim towards the shoreline for a closer look.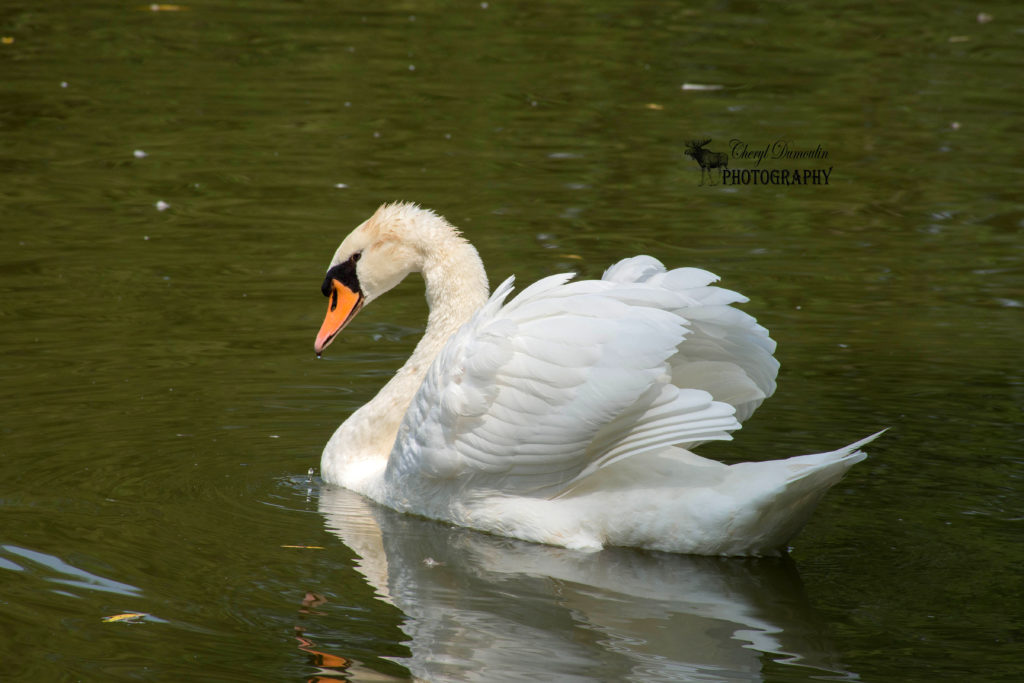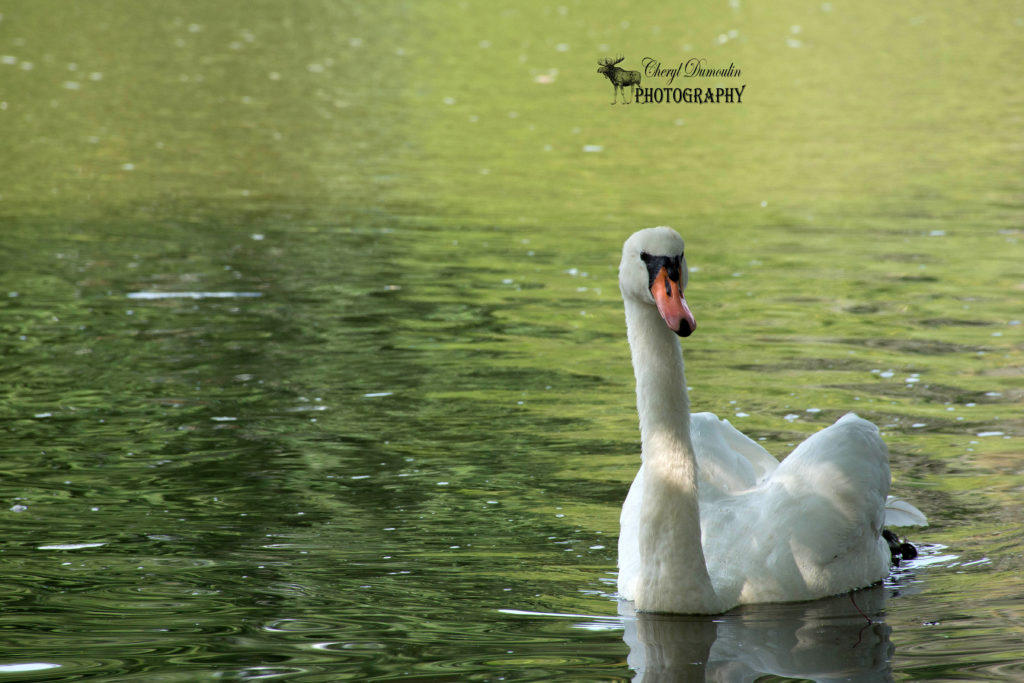 Since it was such a lovely summer afternoon several of the Mute Swans were preening themselves right next to the walking path. There were tiny little feathers everywhere as they went about cleaning and flapping their wings.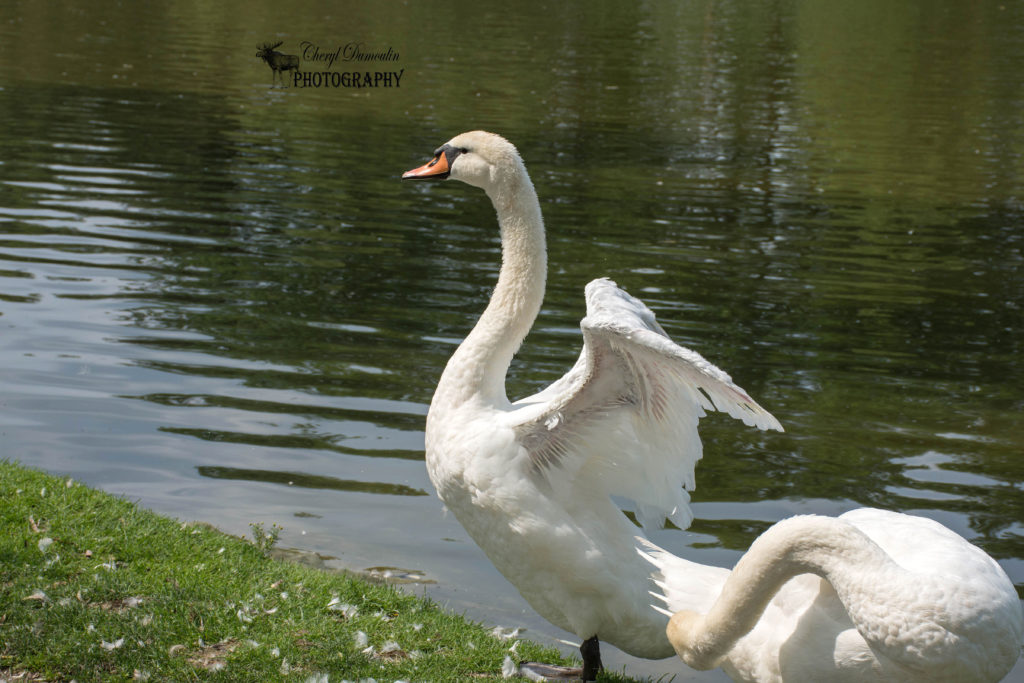 I was also very fortunate to come across this adolescent Mute Swan which hadn't grown into its feathers yet. It had this silver like appearance with the water beading on its face and neck areas. I stood and watched it for a few minutes as it fed along the shore picking out mouthfuls of plant life.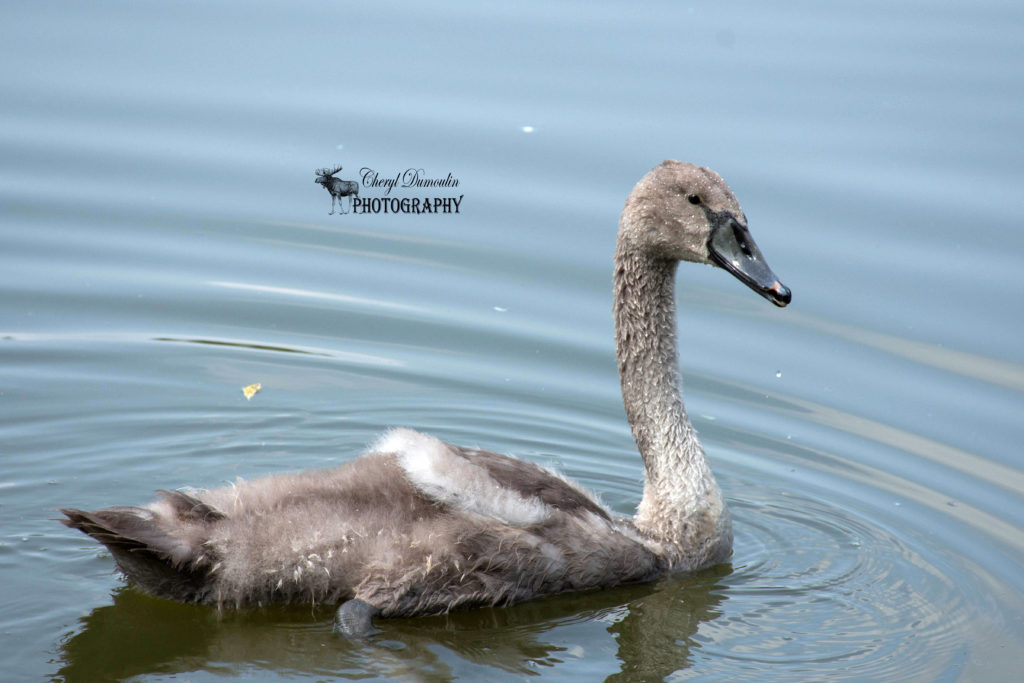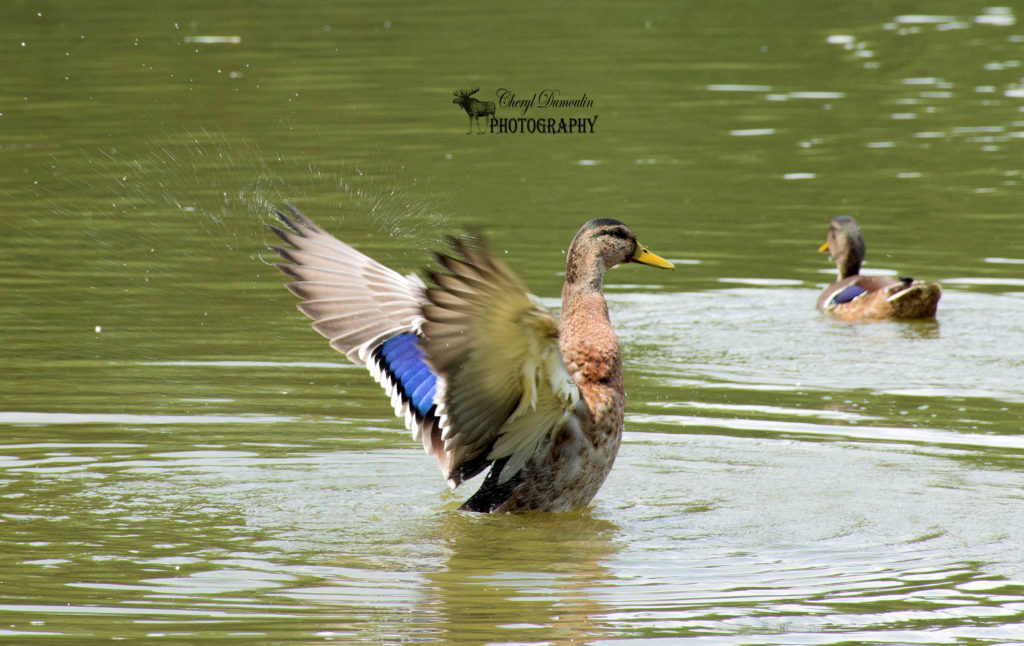 Along with the many mallard ducks there were also several Cormorants in the water and up in the trees. I could spot a few of them off in the distance but one ended up coming close enough to the shore while it was fishing allowing me to get a few photos.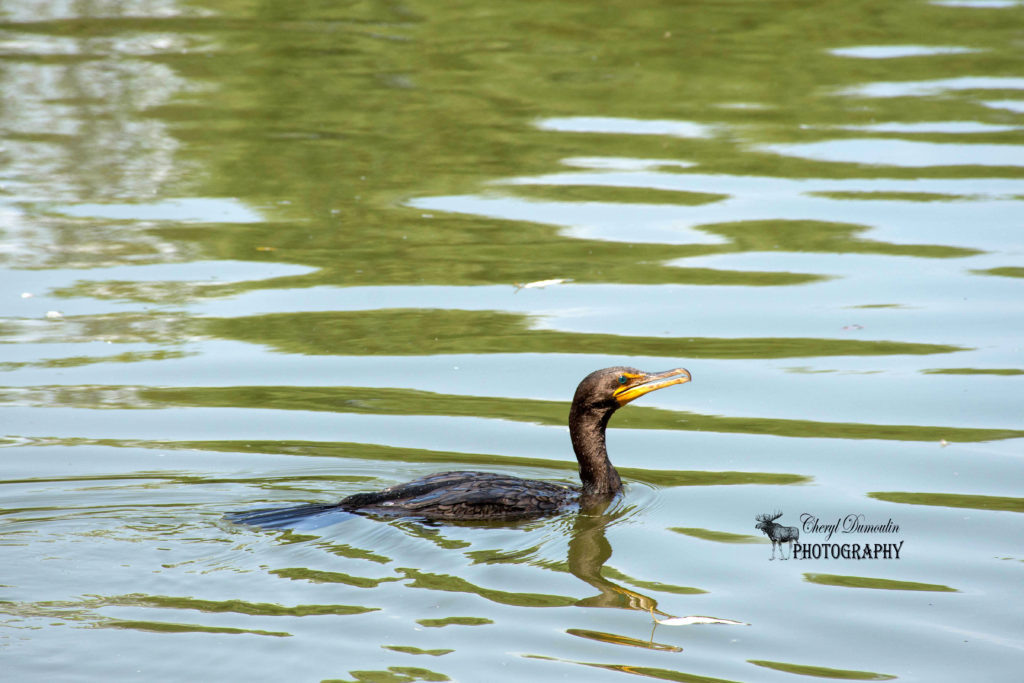 As I headed back towards where I had parked my car, I walked past a flower bed full of colourful summer blossoms. I could see that there was a Monarch Butterfly feeding on the nectar. I always enjoy observing butterflies especially Monarch's as their populations have been in decline due to habitat loss.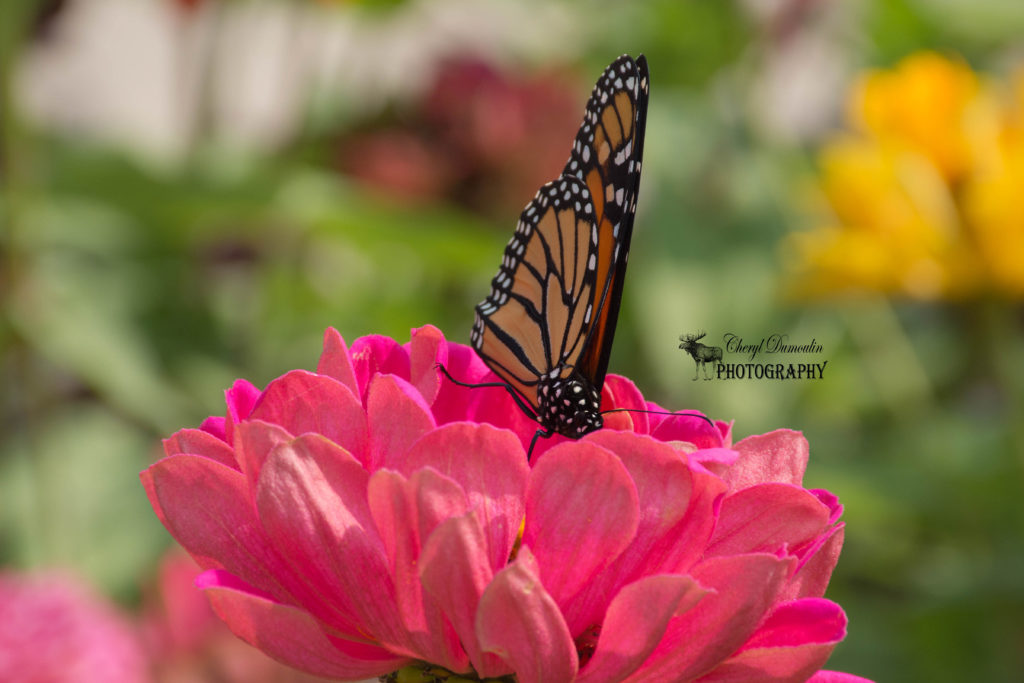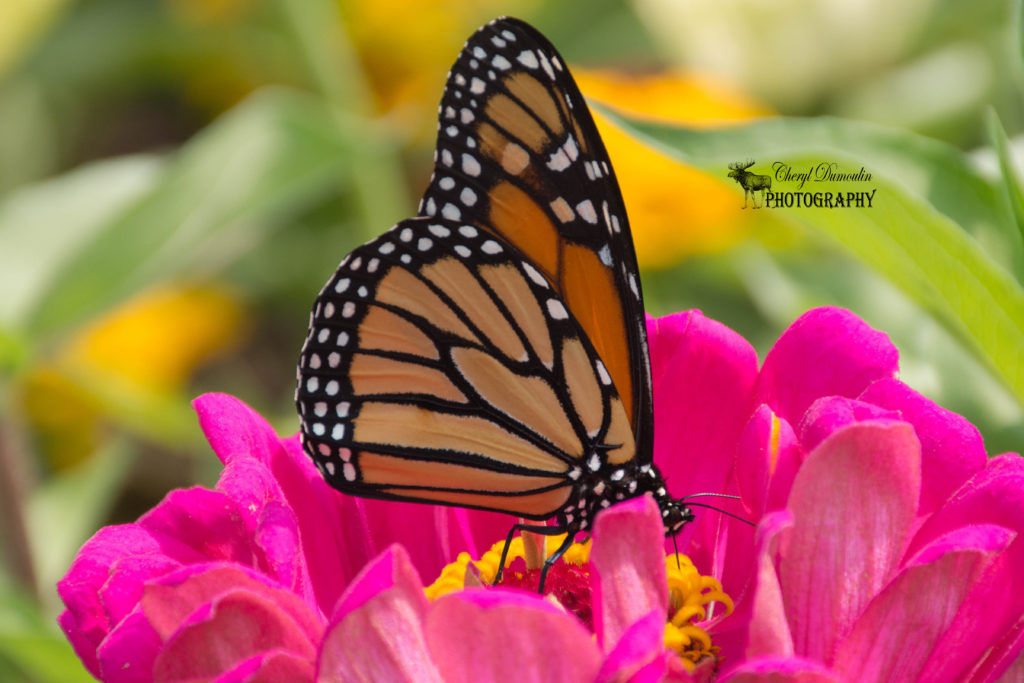 All in all I had a wonderful day in Stratford and would love to return for the Swan Parade in the springtime when the swans march from their winter quarters to the Avon river.