August 4, 2019
On a lovely summer day, I decided to take a trip down to Hamilton to visit a few of the many waterfalls located there. The first stop on my list was Albion Falls.
Albion Falls is located off of Mountain Brow Blvd and is one of the most popular to visit. It is a very picturesque 19 metre high cascade waterfall which flows from Red Hill Creek over the Niagara Escarpment. Unfortunately due to erosion, the bottom of the falls is not currently accessible. However there are a few viewing platforms from where you can take in the beauty of these falls.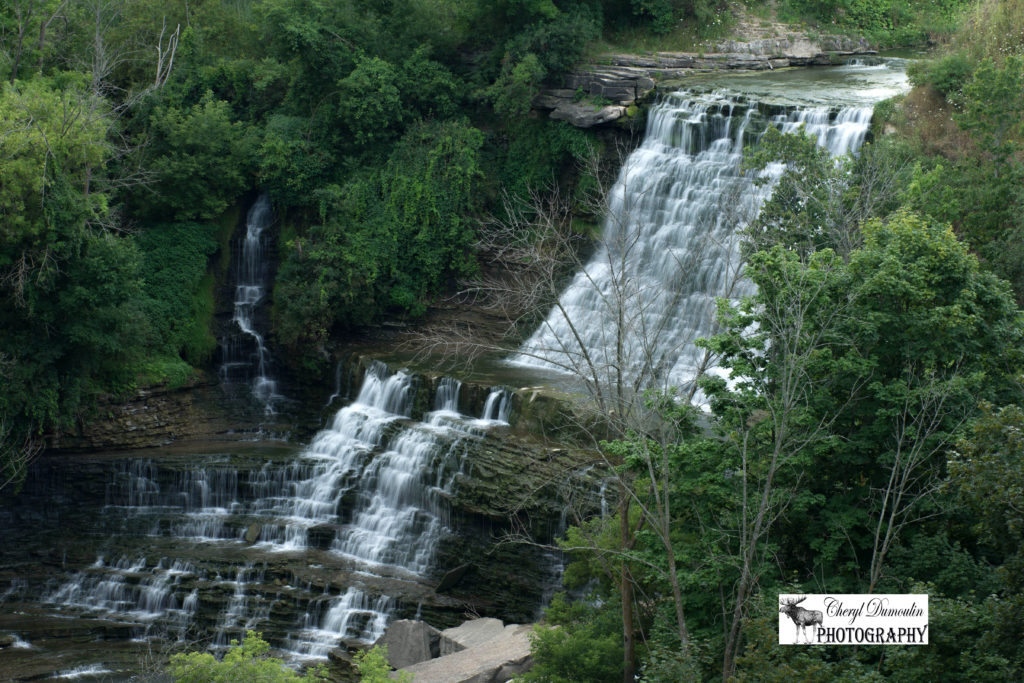 Tiffany Falls was the second waterfall on my list of places to visit. The falls are located just off of Wilson Street East, in the small community of Ancaster. After a short hike, which takes around 10 to 15 minutes, you reach the viewing platform. Tiffany Falls is 21 metres high with the water flowing into the v-shaped ravine below surrounded by cliffs on either side.
It was very busy with lots of people coming and going during my visit. I had to wait for an engagement photo shoot to finish before I was able to capture this image of the falls without any people in the background. Definitely worth the wait as it is one of my favourite landscape images taken to date.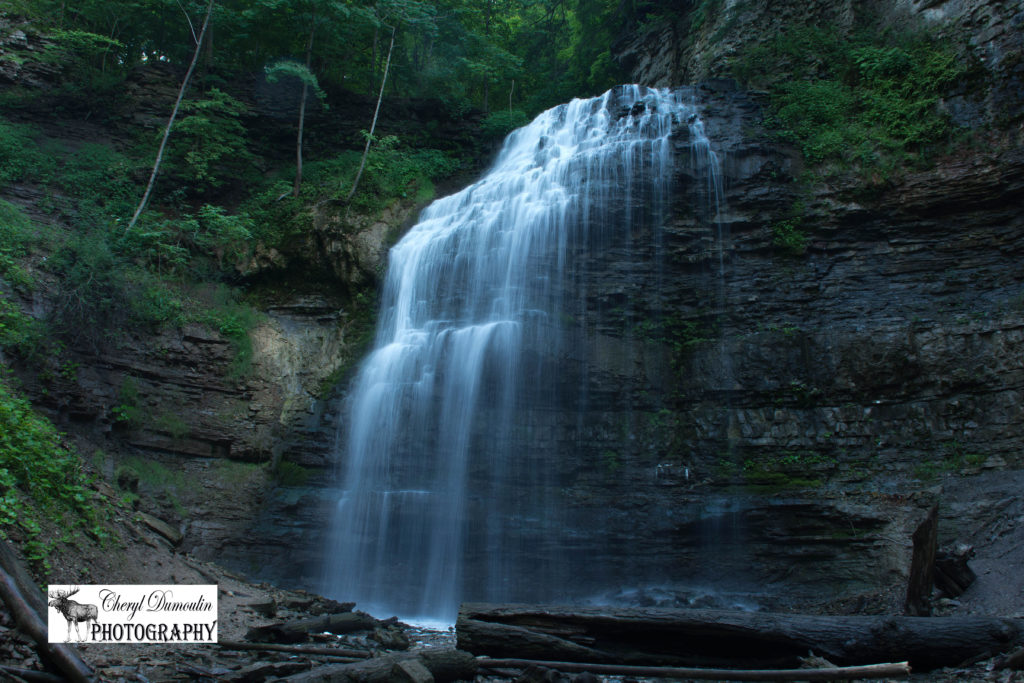 Finally, I stopped at Sherman Falls, which I had visited before. Its close proximity to Tiffany Falls, made it an easy decision as the last stop of my day. The sun was already beginning to set so I quickly walked along the short trail until I reached the base of the falls. I set up my tripod and took some photos before the light became not ideal.
It definitely was a great day and I hope to return to Hamilton soon to visit some of the other waterfalls that I have not been to yet.